While any home is beautiful as long as it provides the residents with safety, security, and comfort, there is something regal about a villa that sets it apart from apartments in condominiums. There is an air of exclusivity in a villa, and there is a greater sense of space as well as of possession in a standalone unit, as opposed to a building that one has to share with many others. Villas can be expensive, especially the luxury ones, and so one can also have a look at prelaunch villa projects in Bangalore 2018 as they are sure to come with certain discounts when booked early. Villas in Bangalore are hence in great demand, and here is the top three luxury villa projects in that one can have a look.
Artha Riveria in Anekal: Artha Riveria is located in South Bangalore and while there are many villa projects in the Bangalore north, this is one great project in the southern region of the city that one simply has to check out. It is a ready-to-move project where there are 3 and 4 BHK villas on sale. The sizes of the units range from 1460 sq feet to 1924 sq feet and the price per square is Rs 10000. A villa will hence around 1.49 crores to 2.43 crores. The villas are designed by most eminent designers and there is a lot of glass that allows natural sunlight into the house. The project comes with central AC and the region itself has all the amenities, in spite of the fact that it is a bit removed from the chaos of South Bangalore.
Godrej Gold County in Peenya

: Godrej is a name that one can trust without a doubt and the Gold County in Peenya is a premium villa project. The villas in this project are fairly large, with 4 to 5 BHK units to choose from. The sizes of the units range from 3200 sq feet to 4200 sq feet. A villa here would cost around 2.27 crore to 3.02 crore. The villas have been designed with both luxury and functionality in mind and provide the perfect canvas to showcase opulence and elegance at the same time. The villas are surrounded by 12 acres of greenery and the gardens around are beautifully landscaped. The project is located in a key area from where there is great connectivity to Tumkur Road and NICE Peripheral Ring Road, with the Nelamangala Expressway less than a kilometer away.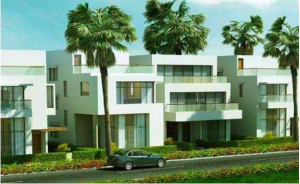 Sobha Emerald in Jakkur

: Situated in Jakkur, the Sobha Emerald is a premium villa project that is sure to leave the guests mesmerized as the step in. The villa project has 3 to 4 bedroom units and the sizes of the units range from 2176 sq feet to 3178 sq feet. The average price per sq feet is Rs 14,237 and a villa can cost between Rs 3.06 to 4.08 crores. The project is located almost at the heart of the city, only 1.5 km away from the Bangalore International Airport Road, but the residents can still enjoy peace and tranquility. There are multiple schools and hospitals in the 3 km radius as well as recreational facilities, which is sure to enhance the life of the residents here.
Luxury villas are expensive and hence it is hard to find villas in Bangalore for 30 lakhs, unless there are in the extreme fringes in the city. One can also look at villa projects in Bangalore Whitefield and villa projects in Sarjapur Road.